How a county council planning department found the right solution for distributing and tracking large planning applications
Derbyshire County Council was established in 1889 and has over 8.000 employees. It is the upper-tier local authority for the county of Derbyshire, England. It has 64 county councillors, 8,000 employees working directly for the county council and a 35,000-strong workforce spread across all council services. In a typical year, Derbyshire County Planning Authority will process several hundred planning applications for development projects in their region. Some applications can be immense, with so many pages that, when stood in a pile, they create a 1.5 m tower of paper. For each application, there could be up to 35 consultees all needing copies of that information.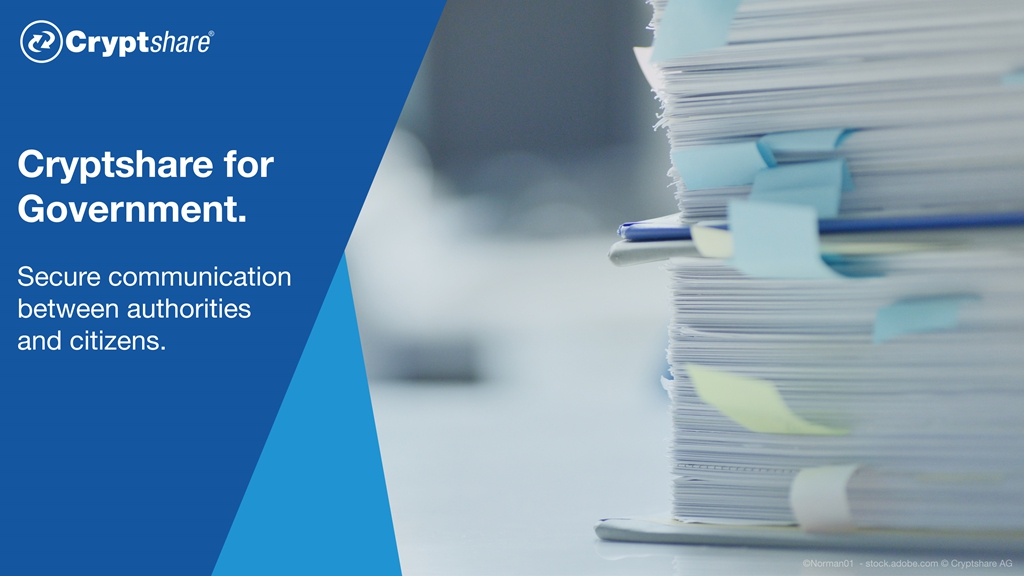 The challenge So, when tasked with being more efficient and saving money, the planning team quickly identified that significant savings could be found in the process of photocopying, printing off and sending paper copy applications to every one of those statutory and concessionary consultees. The level of technology and IT expertise in each can vary greatly, so any solution for large file transfer had to be easy to use and available to all recipients, without the need for training and client software installation. Furthermore, a complete audit trail will be necessary to record when applications were sent and to whom.
The solution A number of alternatives were considered, including cloud services and zip files. Cryptshare proved to be the most viable solution, providing an affordable, easy-to-use interface that enabled the LPA team to package the entire application into one digital bundle, and track and record the distribution of the file. Due to the varied IT skills of the recipients, it was very important they could receive the applications without the need for installing software or having to remember user account details. The simple bi-directional, ad-hoc approach of Cryptshare perfectly matched the planning department's requirements and the decision was made.
The outcome Derbyshire County Planning Authority had a clear objective: to be able to send large files securely and have a full audit trail. Cryptshare has completely transformed the process that used to take a long time and cost a great deal of money.
Does your council have similiar challenges and need to save time and money whilst having limited resources? Use Cryptshare - 21-day free trial https://hubs.la/H0JLrYQ0